Chiropractor Portland Oregon – Talk To An Auto Injury Specialist Now!
Call The Pain-Free Hotline Now!
(503) 388-9288
All Auto Insurance Accepted – Most Health Insurance Accepted
Chiropractor Portland Oregon – Auto Injury Specialist
Todd J. Hartwig, D.C., M.S., CCSP® and Dr. Dale R. Marcum, D.C.
As Portland's finest chiropractic and health care professional, Dr. Todd Hartwig provides pain-free, drug-free, safe options for residents searching for a natural health care provider.
Our clinic specializes in car accident injuries and trauma. With hundreds of hours of additional specialized car accident training, extensive surgical and emergency hospital experience, and the most up-to-date diagnostic equipment, we're prepared to give you what you need, when you need it. (Learn more about this specialized training: http://srisd.com/)
Many doctors say they treat car accident injuries. Very few have specialized training in Whiplash and Brain-Injury Traumatology.
Only a handful of doctors (or any other Chiropractor Portland Oregon that we know of) have gone through the Advanced Certification and have the expertise to call themselves Car Accident Specialists.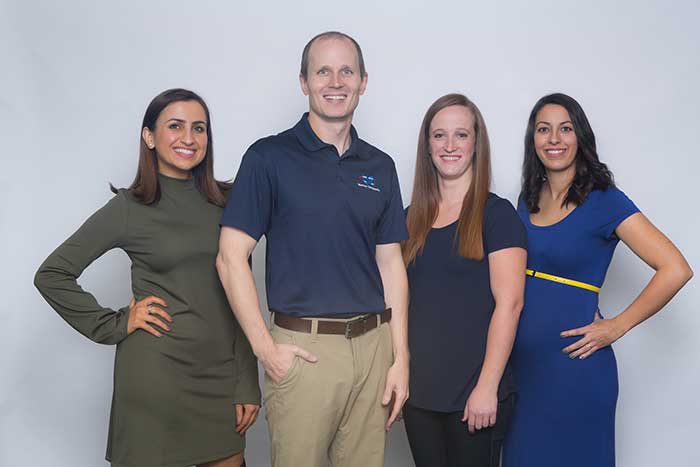 Our Portland Chiropractic Clinic Staff
Auto Injury Chiropractor Facts
MYTH:
You're "faking it" when your car accident caused little or no car damage.
FACT:
There is no connection between vehicle damage and car accident injury. Permanent injury is possible in car accidents under 5 mph.
MYTH:
You can't see a doctor/chiropractor after an accident if you don't have Medical Insurance.
FACT:
You have $15,000 in medical coverage – No Health Insurance Required!
Your fault or not, or as just a passenger or had liability insurance only, your car accident injuries are covered. Bills are sent directly to the car insurance company.
MYTH:
Your "minor" car accident injury will heal in 1-3 months.
FACT:
Your "minor" injuries, if not treated, may never heal causing permanent pain and disability. Even with "minor" headaches, neck pain or low back pain you could have a serious injury that causes permanent pain and early arthritis.
MYTH:
Children don't get injured in car accidents.
FACT:
Kids are at a higher risk for brain injury. Preventable car accidents are the #1 killer of children. If you're injured there's a 70% chance your children are injured as well.
Our Core Values
Continuous Improvement
We take pride in educating our patients about their condition, all available treatment options and the prevention of future injury. Our staff is committed to consistently developing and advancing their skills and knowledge to improve our practice.
Extraordinary Service
All of our practitioners firmly believe that our patients' health and wellbeing is the utmost priority. We promise to always greet you with a smile and do everything we can to assist you during your healing journey.
Value Time
Time is precious. We strive to eliminate the waiting room experience by always being punctual and efficient. This conveys the respect we have for our patients and allows for an overall superior experience and healing environment.
Frequently Asked Questions – Chiropractic & Auto Accidents
If you don't find the answer you're looking for please don't hesitate to post your question through the blog or call us directly at (503) 388-9288.
Q: Do I need my doctor to refer me to your clinic?
A:
No. You don't need a referral to see a highly-qualified Portland chiropractor like Dr. Todd Hartwig.
Q: Will my medical bills be covered?
A:
Yes, if you or the driver of the car you were in had car insurance, your bills will be covered. Be sure to call us to verify coverage.
Q: What if I don't have health insurance?
A:
You don't need health insurance to get your bills covered in a car accident.
Q: What if it was my fault?
A:
As long as you had your own car insurance, your bills will be covered.
Q: What if I was a passenger and don't have health or car insurance?
A:
If the driver had car insurance you're covered. If not, you can still get treatment depending on the circumstances.
Q: What if I need x-rays or an MRI?
A:
We can order any x-rays, MRIs, or imaging that's necessary.
Q: Is massage or acupuncture covered?
A:
Car insurance carriers cover both.
Q: Do you have massage and/or acupuncture in the office?
A:
Yes, both are available in the office.
Q: I'm only a "little stiff". Do I really need care?
A:
Yes. Even minor injuries can have long-term effects.
Q: What will my first office visit be like?
A:
It usually takes an hour to perform a full history, exam and order any tests. Treatments usually start after any x-rays or tests are completed.
Q: Will you be doing any rehab?
A:
Yes. We do a wide range of rehab exercises and balance training.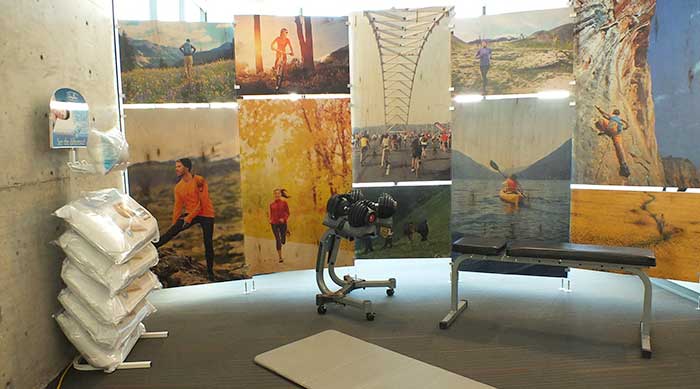 Our In House Rehabilitation Area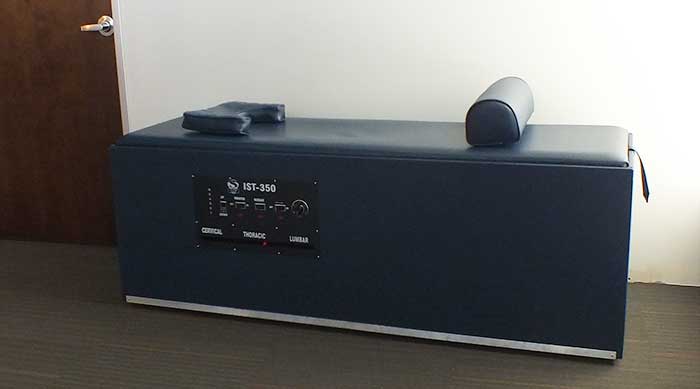 Marcum Chiropractic Roller Table
Q: Do I need a lawyer?
A:
That's ultimately up to you, but sometimes even your own company can increase your stress level. We'd rather you focus on getting better and let the lawyers focus on the stressful details.
Q: Insurance has already offered to settle the case…should I?
A:
No. Consult with a lawyer first or at least get medically checked out. After you sign the settlement you may need more medical care that would be "out of pocket".

Patient Reviews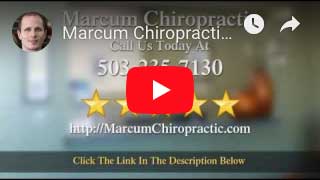 Audrey – Preventative Care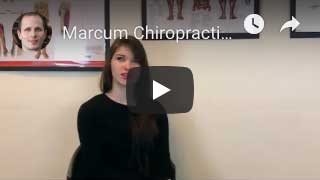 Yerusalem – MRI Technician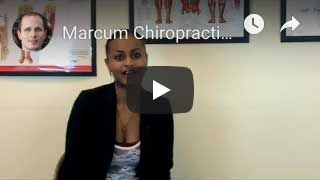 Kevin – Auto Accident Victim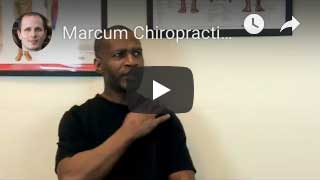 Pamela – Auto Accident Victim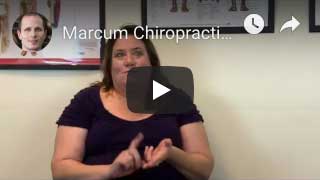 Dana – Auto Accident Victim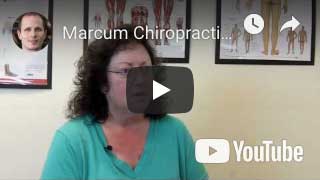 Melissa – Auto Accident Victim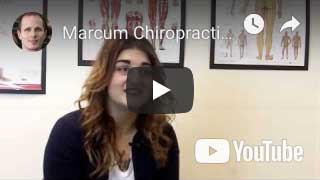 Robert – Auto Accident Victim
Allen – Preventative Care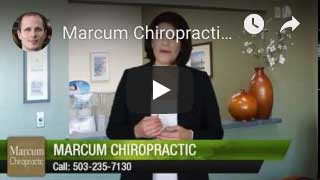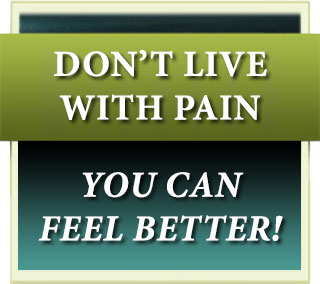 Marcum Chiropractic Clinic in Portland, Oregon provides chiropractic, massage therapy, and acupuncture to all of our patients. We have extensive surgical and emergency hospital experience and the most up-to-date diagnostic equipment. Call today and start your journey to being pain free! (503) 388-9288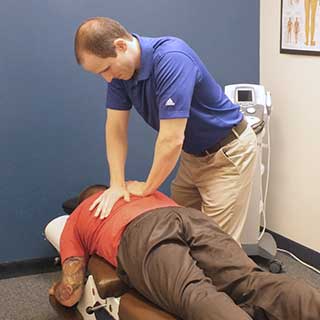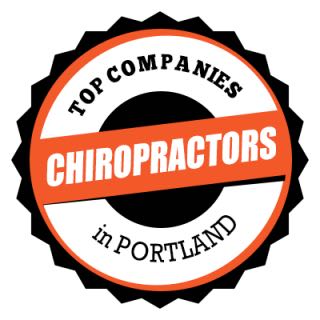 Come and see the best chiropractor Portland Oregon has to offer today!
All Auto Insurance Accepted – Most Health Insurance Accepted
Our Reviews From Around The Web

Come and see the best chiropractor Portland Oregon has to offer today!
All Auto Insurance Accepted – Most Health Insurance Accepted