We'd Love To Hear From You!
You can e-mail us directly here:
You can also use the handy form below:
(If you wish to make an appointment click here.)
Marcum Chiropractic Clinic
4310 N. Interstate Ave.
Portland, Oregon 97217
We're located about six blocks north of the Kaiser Permanente Interstate Medical facility at the corner of Interstate Avenue and Skidmore, in the ground floor of the Prescott building. There's free parking available on the street all around the building (see the map below).
There are at least three easy ways to find our new location…by car, TriMet bus and the Max train.
By Car
Traveling From The South On I5: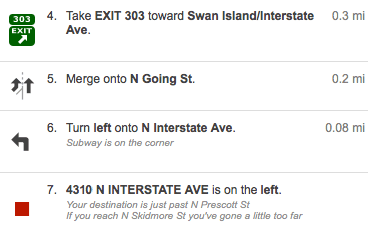 Traveling From The North On I5:
Find an exact route from your where you are:
By Bus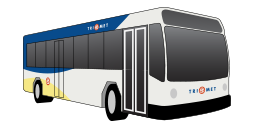 There are two TriMet bus stops near the new office. You need only walk 157 feet south to reach us.
N Prescott St MAX Station Southbound Stop ID 11504
N Prescott St MAX Station Northbound Stop ID 11511
Via The Max Train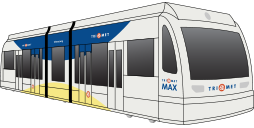 Here are the simple MAX train directions:
Board the MAX Yellow Line to City Center/PSU
Get off at N Prescott St MAX Station
Walk south 157 feet to our office
There's free parking around the building. See the free zones in red in the map below.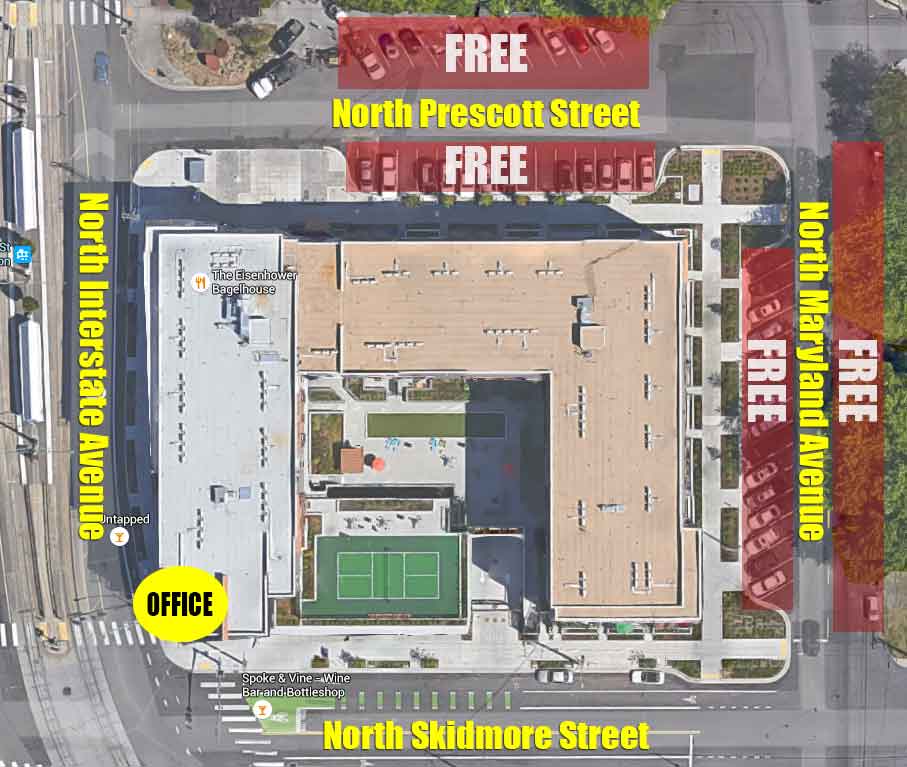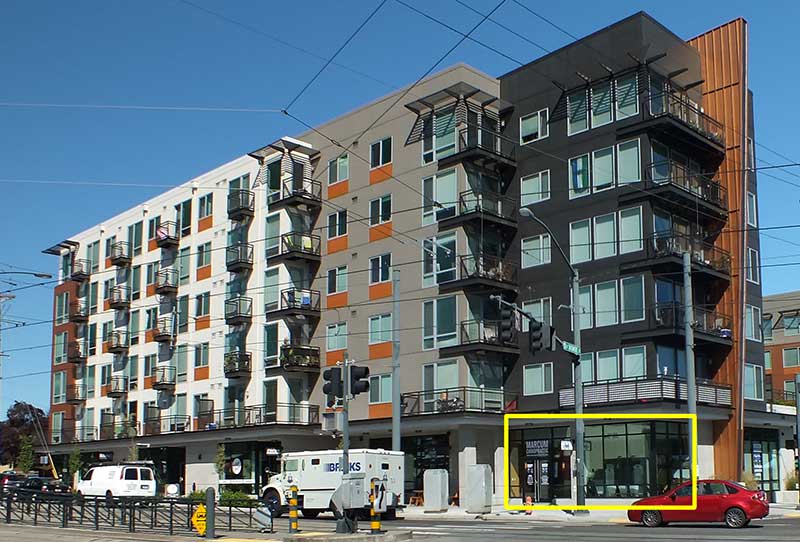 Marcum Chiropractic In The Prescott Building
Marcum Chiropractic Front Street View