Sports Medicine At Our Chiropractic Clinic
Why Choose Chiropractic Care for Your Sports Injury?
Chiropractic medicine is the ideal treatment option for many sports-related injuries because it is noninvasive, drug-free and has been proven to return athletes to competition faster than other types of treatment.
The patient-specific treatments provided at Marcum Chiropractic Clinic will enable your body to heal itself more safely and efficiently than by consuming anti-inflammatories and pain-killers. Another great thing about chiropractic care is it can treat your whole body; chiropractic medicine can address most injuries in virtually any part of your body (not just your spine!).
Why Seek Care at Marcum Chiropractic Clinic?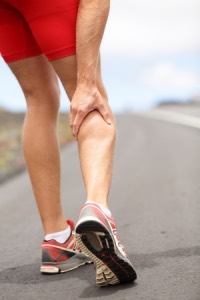 Athletics has been a lifelong passion, which helped lead Dr. Hartwig into his career as a chiropractic physician. He played college football and has significant experience as an athlete and coach with numerous other sports/activities. Currently, his favorite athletic pursuits are weight-lifting and alpine skiing.
Doctor Hartwig obtained his Certified Chiropractic Sports Physician® (CCSP®) credentialing from the American Chiropractic Board of Sports Physicians™. This certification is specific to physical fitness and the evaluation and treatment of injuries encountered in sports.
The CCSP® certification exists to provide a uniform standard of education that assures teams and athletes that the doctor has met a minimum level of competency in chiropractic sports medicine. The CCSP® designation is significant as less than 7% of all chiropractic physicians have attained this level of postgraduate education.
Sports Injuries Treated at Marcum Chiropractic Clinic: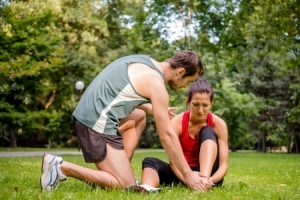 All types of Strains and Sprains
Herniated/Bulging Discs
Pinched Nerves
Plantar Fasciitis
Tendonitis
Bursitis
Labral Tears
Iliotibial Band Syndrome
Jumper's Knee
Golfer's Elbow
Little League Elbow
Osgood-Schlatter's
Patella Femoral Pain Syndrome
Meniscal Tears
Shoulder (AC) Separation
Frozen Shoulder
Rotator Cuff Tears
Treatments Provided at Marcum Chiropractic Clinic:
Chiropractic Adjustments
Massage
Acupuncture
Electrical Muscle Stimulation
Ultrasound
Stretching Techniques
Manual Therapy
Sports-specific Exercises/Drills
Proprioceptive Training
Balance Training
Graston® Technique
Taping/Bracing
Kinesio® Taping
Intersegmental Traction
Nutritional Counseling/Therapy
Benefits of Regular Care for Athletes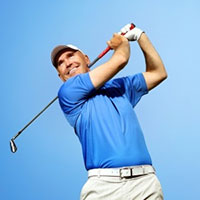 Chiropractic treatment is an excellent option for recently occurring and chronic injuries of athletes of all ages. In addition, chiropractic medicine is equally effective at preventing injuries.
Regular adjustments allow your body to perform at its optimal level and help prevent minor aches and pains from becoming debilitating injuries. When you make chiropractic adjustments a part of your training program you empower yourself to keep doing what you want to do!




Patient Reviews
Audrey – Preventative Care
Yerusalem – MRI Technician
Kevin – Auto Accident Victim
Pamela – Auto Accident Victim
Dana – Auto Accident Victim
Melissa – Auto Accident Victim
Robert – Auto Accident Victim